Medik8 and Eve Taylor facial treatments in Hornchurch, Romford Essex.
Medik8 believes that everyone deserves beautiful skin for life.
Following their philosophy of CSA – vitamin C & sunscreen for the day – vitamin A at night. Do this at 30 and we believe you can look 40 when you're 50, it's never too late to upgrade your skin.
We believe in incorporating professional skincare treatments with a tailor-made regime of Medik8 home care products for optimum results. 
Medik8 facial treatments have been carefully curated to rejuvenate the skin while providing you with a supremely relaxing experience.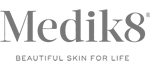 Age Defying Facial
A relaxing age-defying facial that infuses the skin with Medik8 core active ingredients: vitamin C to protect and regenerate and vitamin A to stimulate and correct; together creating a more youthful appearance.
Senior therapist – £60.00
Therapist – £50.00
Radiance Facial
A luxurious illuminating treatment to brighten even the dullest skin. A targeted, results-driven facial to combat uneven pigmentation and skin tone; breathing new radiance and luminosity into the skin.
Senior therapist – £60.00
Therapist – £50.00
Redness Calming & Hydration Facial
A gentle soothing treatment to instantly calm inflamed, red, sensitive and dry flaky skin, using intelligent formulations to aid skin recovery.
Senior therapist – £60.00
Therapist – £50.00
Balancing Facial
Deep cleansing and pore-refining actives are used to target oily, problematic and blemished skin. Re-balancing products are used throughout this facial to smooth, calm and generate a clearer complexion.
Senior therapist – £60.00
Therapist – £50.00
Eve Taylor Facial Treatments
Eve Taylor aromatherapy skincare has over 50 years of development and research behind their products and formulations.
Using the purest essential oils and plant extracts to relax and rejuvenate.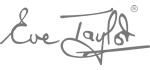 Eve Taylor Ultimate Facial
The ultimate facial treatment, 1 hour of pure pampering designed to treat the skin and ensuring complete relaxation. Includes heated mitts to cleanse feet, cleanse, fruit peel exfoliation, steam & extraction, massage and specialised peel off mask and moisturiser.
Senior therapist – £50.00
Therapist – £43.00
Age Resist – Designed to firm and plump the skin and improve elasticity. The ultimate anti-ageing facial.
Skin Soothing – The facial for sensitive skins, helps to calm redness and soothe sensitivity whilst nourishing the skin.
Clear and Purify – Helps to detox and clear problematic and blocked skin. Reduces inflammation and breakouts and restores balance to problem skin.
Brighten and Shine – A fabulous facial for anyone suffering with pigmentation or dull skin, the perfect pick me up. Contains vitamin c and liquorice extract to give the skin and healthy glow. Ideal pre party or wedding.
Eve Taylor Prescription Facial
A 45-minute facial tailored to your skins individual needs. Includes cleanse, scrub, massage, mask and moisturiser.
Senior therapist – £38.00
Therapist – £34.00
Eve Taylor Mini Facial
A 30-minute facial consisting of cleanse, scrub and your choice of massage or mask.
Senior therapist – £29.00
Therapist – £27.00
Eve Taylor Eye or Lip Mask
Helps to brighten and firm the delicate eye area. And plump and moisturiser lips.
£10.00 each or combine both for £17.00.
If your skin is looking like it needs a pick me up, skin peels are an amazing way of freshening up dull, dry or damaged complexions. They can also be used to treat acne, blemishes, sun damage, pigmentation and fine lines & wrinkles. We offer an extensive range of skin peels designed to give you instant results with little or no downtime.
Face peels – £55.00
Course of 6 (receive one treatment free) – £275.00
Our address
Lauren Ash
210 High Street
Hornchurch
Romford
Essex RM12 6QP
Parking
Parking is available at various pay and display carparks in Hornchurch, there is also 2 hours of free parking in Sainsbury's. There are 5 free spaces to the left of the salon on a first come first serve basis.
St Andrews church offers free parking and is located a 5 minute walk from the salon, or you can park in Lodge Court after 11.30am, which is the closest road to the salon.