Lauren ash permanent make up and beauty is a multi award winning, 5 star established salon in the heart of Hornchurch, Essex. 
We pride ourselves on being professional yet friendly, and offering the most up to date and effective treatments on the market.
We have a wealth of experience and knowledge that enables us to be able to provide the very best treatments to our clients.
Our aim is to help you feel amazing and confident and ready to face the world. We offer bespoke permanent make up, advanced skin treatments, various nail treatments, eyelash extensions, Lycon waxing and much more.
We are fully qualified & insured and regularly update our skills with various training courses and masterclasses.
We love what we do and always strive for perfection, our aim is to make your visit relaxing and comfortable whilst we work our magic on you!
For information on any of the treatments we offer, please don't hesitate to get in touch.
We are constantly updating our special offers, including discounts on treatments, beauty packages and gift vouchers. For more information, click below.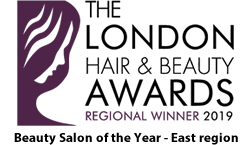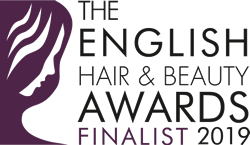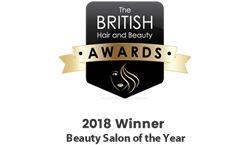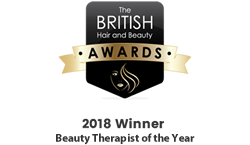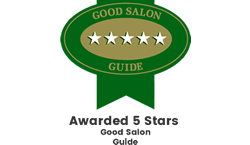 Our professional range of treatments include
Facial Treatments
Offering you a range of professional Medik 8 and Eve Taylor facial treatments. 
Massage Treatments
Offering you a range of professional Eve Taylor massage treatments. 
Nail Treatments
Professional manicure, pedicure and nail polish treatments. 
Eye Treatments
Professional eyelash extensions, Russian Volume Lashes and eyebrow treatments. 
PMU & Aesthetics Treatments
Professional botox anti-wrinkle and dermal filler treatments. 
Waxing Treatments
Offering you a range of professional Lycon waxing treatments. 
Skin Treatments
An extensive professional range of Medik8 skin peel treatments. 
What our lovely clients say about our 5 star service
Tried Lauren Ash for my lashes as I wasn't happy with the service I got at my regular place. Lauren was amazing and my lashes are perfect – I will never trust anywhere else with my eyes now! Great salon, excellent service, it's a real pleasure to go there.
Lauren Ash is the best place to get any beauty done. Lauren is incredible! I've not had any issue for 4 years! If you're looking for the best, she is the best! Her team are brilliant and all are friendly &professional in every manner. I will never go anywhere else. If you're looking for reliable quality in service, Lauren Ash is the place to go.
I wouldn't go anywhere else for my nails, waxing, massages, facials etc – Lauren and all the girls are friendly and professional- the salon is stunning and clean. I now live an hours drive from Lauren Ash but still, make the journey as it's worth it! Xx
Not only would I never trust anyone else with my eyelashes and nails but I come to the salon for a bit of me time! The whole team are lovely, welcoming and I look forward to catching up with them in addition to getting my treatments! Thank you, Lauren and team, for being so fab! XXXX
Lauren is the only person I trust to do my eyelashes and eyebrows she is a professional and always makes sure you walk out satisfied! Not only Lauren but the girls who work here are so down to earth and make you feel so welcome! Love love love! I'll be back soon.
We use only the very best products
Our address
Lauren Ash
210 High Street
Hornchurch
Romford
Essex RM12 6QP
Parking
Parking is available at various pay and display carparks in Hornchurch, there is also 2 hours of free parking in Sainsbury's. There are 5 free spaces to the left of the salon on a first come first serve basis.
St Andrews church offers free parking and is located a 5 minute walk from the salon, or you can park in Lodge Court after 11.30am, which is the closest road to the salon.
By booking an appointment with us you agree to abide by these terms and conditions.
Booking & Cancellation
All your bookings will receive email confirmation at time of booking and text reminder 48hrs prior to appointment, it is therefore essential we have your correct details.
If it is your first appointment with us please arrive 15 minutes prior in order to complete consultation forms.
24 hours notice is required for cancellation / change / rearrangement of your appointment. Excluding Full sets of lashes, permanent make up, SkinPen, Mesotherapy, skin roller, or multiple appointments over 1.5hrs we require 48 hours notice.
If you repeatedly no show or do not give the required amount of notice to cancel/change your appointment, you will be asked to pay for all future appointments in advance.
We reserve the right to charge 100% of treatment cost if you cancel on the day of your appointment or with no shows' as we are unable to fill your reserved treatment time. No further appointments will be booked until this is paid.
All appointments will finish at their scheduled time so that the next client is not delayed. If you are late for appointments, we can only treat you for the remaining appointment time or may not be able to perform the treatment at all. In both circumstances full treatment cost will be required.
We require a non-refundable booking fee for SkinPen / Skin roller /Permanent make up/ Mesotherapy / Full sets of lashes / Treatment packages, which must be paid to secure the appointment. This is then deducted from your appointment on the day.
It is your responsibility to book in or pop in for your patch test for LVL lash lifts, Tinting, Lash extensions, Permanent make up or any others a minimum of 3 days prior to your appointment.
It is your responsibility to ensure you book in for all treatments part of a course or use gift vouchers prior to expiry dates.
All treatment courses are to be paid in full, are non-refundable, non-transferable and valid for one year from start date.
It is your responsibility to book in for your permanent make up top up, which is to be done 8-10 weeks after the initial treatment to qualify for the top up price of £80.
For optimal results it is recommended treatment course intervals are carried out as recommended, along with home are recommendations.
We do not infill lashes carried out by other salons or therapists as unfortunately the quality of work often does not match our own. You will have to have the lashes removed and a new full set applied.
We do not infill acrylic or gel nails carried out at non-standard salons, more often than not the acrylic used at such salons contains the harmful chemical MMA, in this instance we require a full soak off before a new set can be applied.
Gift Vouchers
All gift vouchers are valid for 6 months and are non-refundable and non transferable.
Gift Vouchers can be redeemed against treatments and products.
When booking, please advise that you have a gift voucher to ensure you are booked in with the correct therapist.
Loyalty Cards
Loyalty cards will be stamped once for each appointment £25 or over
Cannot be redeemed for cash or transferred.
Cannot be used in conjunction with any other offer or discount.
Must be held with you and are not replaced if lost
General Salon Terms
Our salon is small and in the interest of the comfort of other clients and Health & Safety, we kindly request that you do not bring children to the salon.
We kindly request that mobile phone is limited in the salon and turned off for some treatments.
Please advise us of any medical conditions or changes to medical conditions, including pregnancy as some treatments will not be suitable for you.
Payment can be made by cash or card.
Personal data taken from clients during the consultation process is required for Insurance and License as well as safe treatment advice. Data is kept and stored confidentially and used for treatment assessment, booking systems and occasionally to advice you of salon promotions or news.
We reserve to alter prices without prior notice.